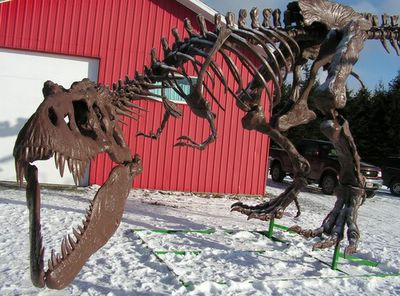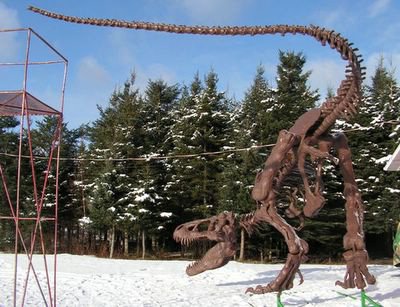 From
the article
by Marc Gadoury:
"The company beauceronne DinoET received the order to build two animals for the film "Night At the Museum" that starts production next month in Vancouver.

Mr. Eloi Thibodeau is the owner of the company, located in Beauceville, Quebec, which specializes in the manufacture of glass fibre sculptures. He explains that it took two months of work to produce the elephant and the skeleton of Tyrannosaurus rex which will be used in film." (translated by Google)
Images from HERE.
Thanks to Chad Kerychuk for pointing this out to us!
Check out Chad's PIXAR blog.