Click to enlarge.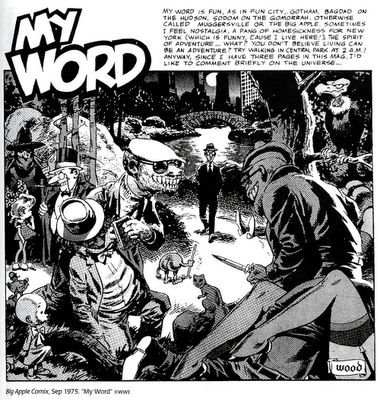 By all accounts Wally Wood led a troubled life
but he created some of the best art to ever grace a comic book page. 'My World' is one of Wally's most famous stories done for the EC Comics line back in the 50's before McCarthy's witch hunt shut them down. 'My Word' was Wally's cynical reworking of that story done in the 1970's for
Flo Steinberg
's "
Big Apple Comix
" (Wally's cover below).
But man, could Wally ever draw dinosaurs!
For more info on the man, and a ton of great artwork, pick up the book, "
Against the Grain: Mad Artist Wallace Wood
".