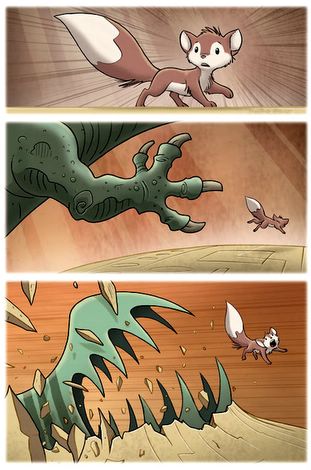 © Michel Gagné
The graphic anthology "Flight" will shortly be releasing it's third annual volume
into book stores through Ballantine Books. Each issue has offered a wonderful assortment of top illustrators presenting beautifully crafted stories. This new 352 page volume will be no exception.
You can read an interview with the editor, Kazu Kibuishi,
HERE
and view samples of each story
HERE
.
The featured page (above) is from "Underworld" by artist and animator Michel Gagné.
You can see more of Michel's work
HERE
and sample some of his innovative animations
HERE