Yet more photos from this summer's trip to Mongolia: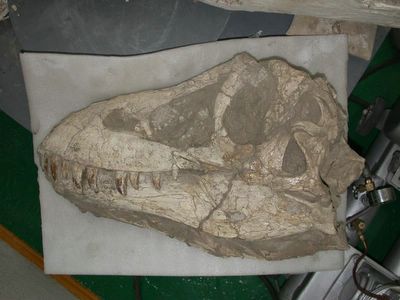 Tarbosaurus
in the prep lab in Ulaanbaatar.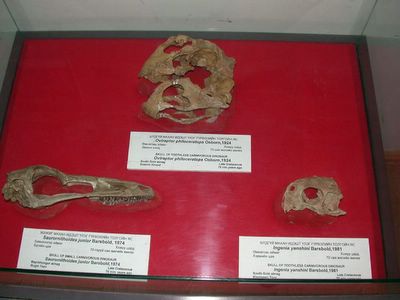 Small theropod skulls on display in UB.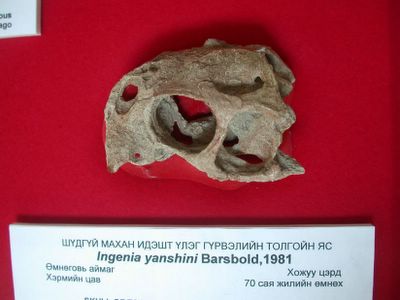 .
Close-up
Ingenia
.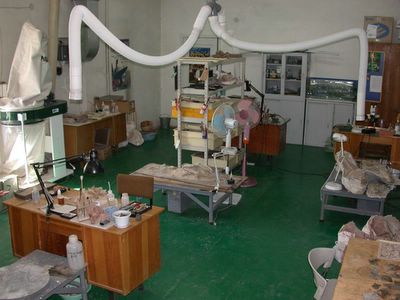 The prep lab in UB.
Photos © Michael Ryan. Click to enlarge most photos.
FYI, postings have been light because I've been on the road since getting back from the Gobi, including the back-to-back Burpee tyrannosaur conference and the Dinosaur Park Symposium.