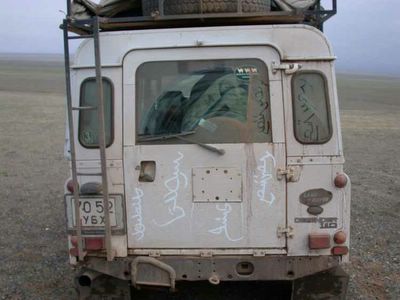 Our Mongolia crew gave us lessions in their beautiful written language by writing in the dust on our vehicles.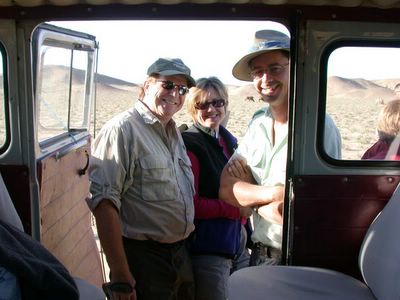 Don, Julie and Darren.
Don prospects the cliffs.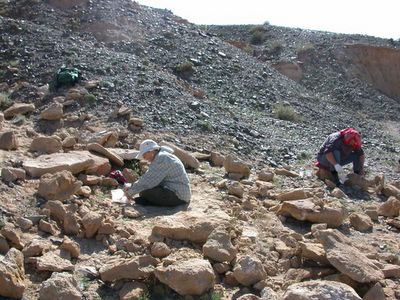 Maryann and Didier work the
Gallimimus
quarry.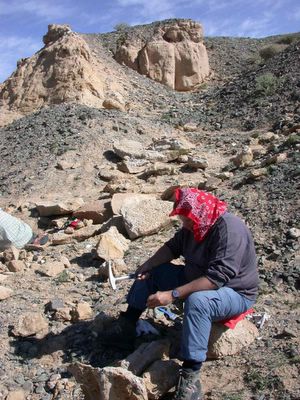 Didier forgot his hat this day. Not a good thing under the 40+ degree centigrade sun!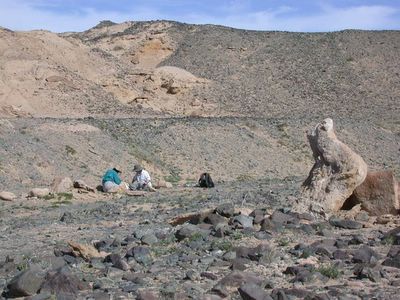 Henry and Mary work on a concertion containing parts of several
Tarbosaurus
lower legs and feet.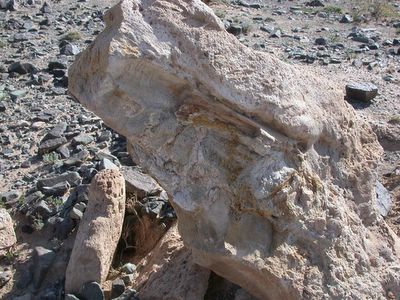 This block (seen in the lower right of the previous picture) is a concretion contaning yet another
Tarbosaurus
! -- you're looking at a partial vertebral column in cross-section. The poachers appear to have set this block up as a landmark for other specimens in the area.
A late evening shot from one of our camps en route to the Nemegt.
Photos © Michael Ryan. Click to enlarge most photos.