A view on the fly of the IVPP (Institute of Palaeontology and Palaeoanthropology).
Faces on the walls at the IVPP. Spot the
Protoceratops
.
Darren Tanke at work in the IVPP.
Juvenile ankylosaur.
In the window of the IVPP.
These photos are all from the reptile house at the Beijing zoo.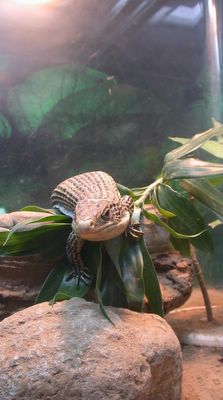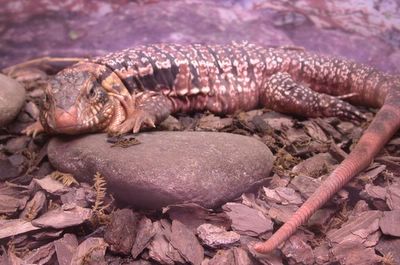 Elephants at the zoo.
A very weird sculpture at the zoo.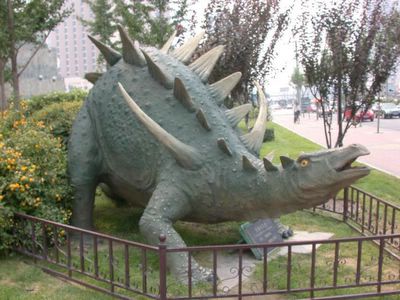 Back at the IVPP.
Photos © Michael Ryan. Click to enlarge most photos.